Linda at It All Started with Paint is hosting a Pillow Party today. I was so excited when I received an invite to it last week. The little gears in my head started spinning, thinking of what to do: make a pillow, sew a pillow sham, pin inspiration pillows, find an Etsy pillow shop, or just go buy one.
Well because it's been a busy week around here (isn't it always?), I opted for the easiest solution and went pillow shopping. It was really perfect timing because I have been meaning to buy an accent pillow for our bed ever since we bought our duvet cover last year.
Our master bedroom has been a slow work in progress. By progress I mean the only thing we have done is buy a new duvet and cover last year. That's all the TLC this room has received in the past four and a half years. Well technically not all… we did take advantage of a sale at Lowe's last year and purchase paint. The can is still unopened.
The color is Sherwin Williams Rain. Since our furniture is such a dark wood tone, we think a lighter color on the walls will make the area seem larger. Plus the subtle tint of blue will give the room a calming effect. And with a name like Rain doesn't it just make you want to lay in bed all day (possibly with Noah's sound machine set to the ocean)? Anyway, hopefully one of these days we will actually get around to painting the room. Until then, there are pillows!
Random side note: I find it strange that I am so excited about painting our bedroom such a light and airy color. Growing up I always dreamed of having a bedroom with black walls and blackout curtains. I know… not exactly the bedroom you would find on the cover of Southern Living or Dwell, but it would have been perfect at the time since I suffered from so many migraines. Thankfully, by God's grace I have rid myself of them (more on that here) and can now openly embrace a light and airy bedroom with sheer curtains!
I was hoping to find an accent pillow at IKEA the other week. Nothing really caught my eye though. Even though we are going for a clean and simple look, I want to throw in a little pop of color with the accent pillow. Isn't that what they are for anyway? So when I started thinking of places to shop for pillows, I remembered that Pier One had some really bold and vibrant ones the last time I was in there (which amazingly wasn't that long ago).
So Noah and I headed out with a swatch of Sherwin Williams Rain to Pier 1 Imports. Carrying a sample of your paint color is always good because sometimes our brains aren't the best at remembering exactly what the color looks like, especially with blues and greens because our eyes can perceive way more tints and shades than with reds and yellows.
I found several different pillows to choose from that worked with our paint color.
Some I really liked but was afraid it would look to Summery. I really want one that will work all year long.
My eyes kept coming back to this little guy though.
It had the cool blues and greens but also had a few extra pops of color throughout. Just what I felt like the room needed!
I had a little moment of "Oh, no! Is this the one? What if it doesn't look good? Which one would Michael Luke pick? Should I call him? Text him a picture? Help!" Then I reminded myself that this world has bigger problems than what pillow will look best on my bed… and besides, I could return it if it didn't look good.
Once we got home and I could see it on our bed, I knew it was the right choice.
I love how the touch of red in it works so well with the dark stain of the bed. I also love how well it pops against our white duvet.
Here's a close up shot.
And as an added bonus, I took a close up pic of the detail stitching on the duvet cover.
And since I haven't painted the walls yet, here it is beside the color the wall will hopefully be soon!
I think it is going to look great. Especially, when we get the wall sconces put up that I bought last week on my birthday trip to IKEA.
We are waiting until after the walls get painted before hanging them up.
So what do you think? Have you done any minor pillow transformations lately? Or have plans to your bedroom?
For more Color Transformed Family follow me on
Facebook, Pinterest, Twitter or RSS.
Linking up at: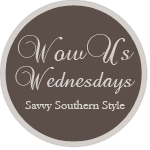 For more Color Transformed Family follow me on:
Facebook, Pinterest, Twitter, Instagram, Hometalk,
or RSS.
Post Footer automatically generated by Add Post Footer Plugin for wordpress.