Things have been crazy around here the past couple of day.  This past weekend we went to Memphis to visit ML's family and to visit the Memphis Zoo. I have also been trying to wrap up painting the cabinets.  All I lack is five drawers and I hope to finish them in the next day or two.  In the meantime it's time to take a little break and give a shout out to our wonderful sponsors here at Color Transformed Family.
Diaper Junction
Diaper Junction is your cloth diaper and baby gear headquarters.I plan to use the same stash of 23 one size pocket diapers that I used with Noah on our next little girl.  Our BumGenius and Thirsties diapers are still holding up great but I do plan to treat myself and our little girl to a new diaper or two.  One that has my eye right now is the Rumparooz Preppy.
Noah has been in cloth since she was about eight weeks old and we would not have it any other way.  It's not as scary as you may think… I promise.  If you are interested or have any questions about cloth diapering just shoot me an e-mail or check out this extremely helpful post at Young House Love.  It's my pleasure to tell others about the joys of cloth diapering and the tremendous money saving opportunities.  Plus, they are just too cute!  And for all the skeptical dads, Michael Luke prefers cloth over disposable.
LH Formal Design
LH Formal Design specializes in personalized stationary, party invitations, t-shirt design and all your customized wedding paper needs (invitations, save the date, programs, thank you cards, engagement party, and rehearsal dinner).
Bloggers and Etsy shop owners let LH Formal Design customize your Facebook Header and Etsy banners.
Shoot Fly Shoot
Improve your photography skills to capture the Summer stars and firework shows with a photography class from Shoot Fly Shoot.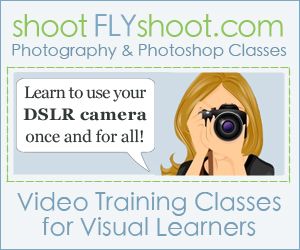 Shoot Fly Shoot offers affordable online classes that teaches you how to use your DSLR in manual mode and how to use Photoshop Elements.
I still use a basic point and shoot camera but someday I hope to upgrade to a DSLR and when I do I will be signing up for these classes!
Color Created Family
Football season is quickly approaching and it's never too early to start prepping your little one with this adorable hat from Color Created Family.
These little hats also make great baby gifts and can be customized with or without bows and team colored braids.
Color Created Family is my Etsy shop where I sell handcrafted crochet necklaces, earrings and children's hats.  Crocheting has become one of my favorite hobbies and pastimes.  Proceeds from the sale of my jewelry helps to raise money to cover the travel and other adoption expenses as we journey towards bringing our little girl home from Hong Kong. Color Transformed Family readers can use coupon code CTF10 at checkout for a 10% discount off of you entire purchase.
Attempts At Domestication
My friend Ashley at Attempts at Domestication shares about her attempts at cooking, DIYing, decorating and everything in between.  If you aren't already following along with her head on over to check out her blog.
Creative Pink Butterfly
Trine from Creative Pink Butterfly is a new blog swapping partner for us this month.  Trine lives with her sister in Norway and shares her adventures in crafting, sewing, and organizing.
Ashley and Trine are partnering with me as part of a blog swap. Blog swaps are free and a great way to generate extra traffic.  If you would like to have your blog button added to my sidebar as well as featured in our monthly round-up post check out our Sponsor page.
If you would love to become a sponsor of Color Transformed Family click on our Sponsor tab above for more information as well as pricing and promotion options.  Our affordable price points are perfect for Etsy shops and other small businesses.

For more Color Transformed Family follow me on:
Facebook, Pinterest, Twitter, Instagram, Hometalk,
or RSS.
Post Footer automatically generated by Add Post Footer Plugin for wordpress.