Technically it's still summer but around here fall starts today because college football kicks off tonight.  Which means it's time for boots, pumpkins, and scarves.  Yay!  In the meantime I would like to thank all our sponsors and showcase some of their latest products.
Shoot Fly Shoot
Shoot Fly Shoot rolled out a new class this month.  In the new Room Makeover online class you will learn how to create an inspiration makeover photo of any room.  No skills are needed but you do need to have Photoshop installed on your computer.  I would love to learn how to do this… maybe I can save up a little money and take the class at the end of the year.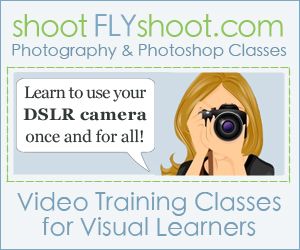 Shoot Fly Shoot offers affordable online classes that teach you how to use your DSLR in manual mode and how to use Photoshop Elements, Photoshop CS6, and Photoshop Touchup.
Color Created Family
Football season starts today get, your little one game day ready with this adorable hat from Color Created Family.
These little hats also make great baby gifts and can be customized with or without bows and team colored braids.  They are available for sizes newborn to toddler.
I'm also really excited about this new "owl" hat available this fall.  Each hat is made to order and accent colors are customizable.
Color Created Family is my Etsy shop where I sell handcrafted crochet necklaces, earrings and children's hats.  Crocheting has become one of my favorite hobbies and pastimes.  Proceeds from the sale of my items helps to raise money to cover the travel and other adoption expenses as we journey towards bringing our little girl home from Hong Kong. Color Transformed Family readers can use coupon code CTF10 at checkout for a 10% discount off of you entire purchase.
Diaper Junction
Diaper Junction is your cloth diaper and baby gear headquarters.  Certain brands of diapers, including BumGenius which Noah wears, is available for a thirty day risk free test drive.  Buy them, use them for up to thirty days and if you don't like them just return them.  It's a wonderful way to decide if cloth diapering is right for you and to help you decided which brand fits your little one best.
Baby Legs leg warmers are perfect for fall and winter weather.  They make changing diapers and potty training super easy plus look adorable on those "baby legs".  These patterns and more are available at Diaper Junction.
Noah has been in cloth since she was about eight weeks old and we would not have it any other way.  Sadly though she only wears them at nap time and night time now that she is potty trained.  Cloth diapers are not as scary as you may think… I promise.  If you are interested or have any questions about cloth diapering just shoot me an e-mail or check out this extremely helpful post at Young House Love.  It's my pleasure to tell others about the joys of cloth diapering and the tremendous money saving opportunities.  Plus, they are just too cute!  And for all the skeptical dads, Michael Luke prefers cloth over disposable.
LH Formal Design
LH Formal Design specializes in personalized stationary, party invitations, t-shirt design and all your customized wedding paper needs (invitations, save the date, programs, thank you cards, engagement party, and rehearsal dinner).
Christmas is just around the corner and custom thank you cards are a perfect thoughtful gift. Isn't this one cute with all the birds sitting on the wire?  It makes me want to sing, " Rockin Robbin… Tweet, Tweet."
Attempts At Domestication
My friend Ashley at Attempts at Domestication shares about her attempts at cooking, DIYing, decorating and everything in between.  If you aren't already following along with her head on over to check out her blog.
Ashley is partnering with me as part of a blog swap. Blog swaps are free and a great way to generate extra traffic.  If you would like to have your blog button added to my sidebar as well as featured in our monthly round-up post check out our Sponsor page.
If you would love to become a sponsor of Color Transformed Family click on our Sponsor tab above for more information as well as pricing and promotion options.  Our affordable price points are perfect for Etsy shops and other small businesses.
So tell us, what about fall are you looking forward to the most?  Cooler mornings? Change in wardrobe? Soup?  Pumpkins?  I am getting really excited about making soups again.  They are so easy and can typically feed our family for a couple of days.  Score!

For more Color Transformed Family follow me on:
Facebook, Pinterest, Twitter, Instagram, Hometalk,
or RSS.
Post Footer automatically generated by Add Post Footer Plugin for wordpress.